soulstonz
Green Aventurine Soap
Green Aventurine Cold Pressed Soap.
*Each bar comes with:
- A natural fiber mesh bag that can be used as a gentle exfoliator, as well as keep soap lasting longer, and your gemstone from falling.  *Please note, with use of your soap the gemstone will loosen ~ use care.
- A Genuine Gemstone Crystal. 
- Crystal Information Card.
Imagine sandalwood, sumptuous honey and glorious golden amber.  Intoxicating notes of patchouli and bright bergamot create this intoxicating scent.
These Aventurine soaps have been handcrafted & made especially for Soul Stonz, by an expert soap maker who crafts each batch of soap with quality, skin-loving ingredients to make your bathing experience is truly special, leaving skin soft, supple, and moisturized. 
Often called the stone of 'Opportunity', Green Aventurine is believed to bring luck & good fortune.  This stone is the one to take with you to Vegas.  Besides being known for luck, Green Aventurine is also known for helping one release old habits and regrets, giving way for new opportunities in all areas of life. 
Thought to increase creativity, outside the box thinking, and optimism.  This stone is a great option to gift a friend starting or looking for a new job, or business.  
Each batch has been cured for 6-8 weeks and tested before being listed to ensure that customers receive the mildest bar of soap.  Made with Saponified Olive Oil, Safflower Oil, Coconut Oil, Cocoa Butter, Shea Butter, Castor Oil, and phthalate free Fragrance. 
Each soap is hand made, color & size can vary slightly as with gemstones.   Each bar is approximately 5 oz
Care:  Soaps have been cured for at least four weeks and should last at least 30 showers with proper care.  To ensure that you get the most uses out of each bar, be sure to allow the bar to dry between showers.
Allergy Information: Soaps are made using utensils and equipment that also come into contact with nut oils.  Discontinue use if you experience any adverse reactions.
Customer Reviews
11/09/2021
Fresh scent.
Obsessed with this Aventurine soap. Leaves my body with a light, fresh scent and gentle on the skin.
Alexa A.

United States
That's my favorite too! <3
09/03/2021
Love the smell!
This may be my favorite soap! I find myself smelling my arm after using just to get the scent again!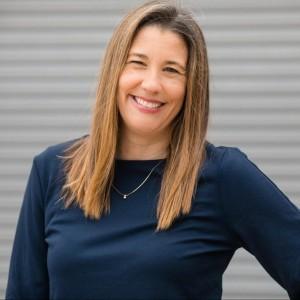 A
Andrea

United States
---
More from this collection